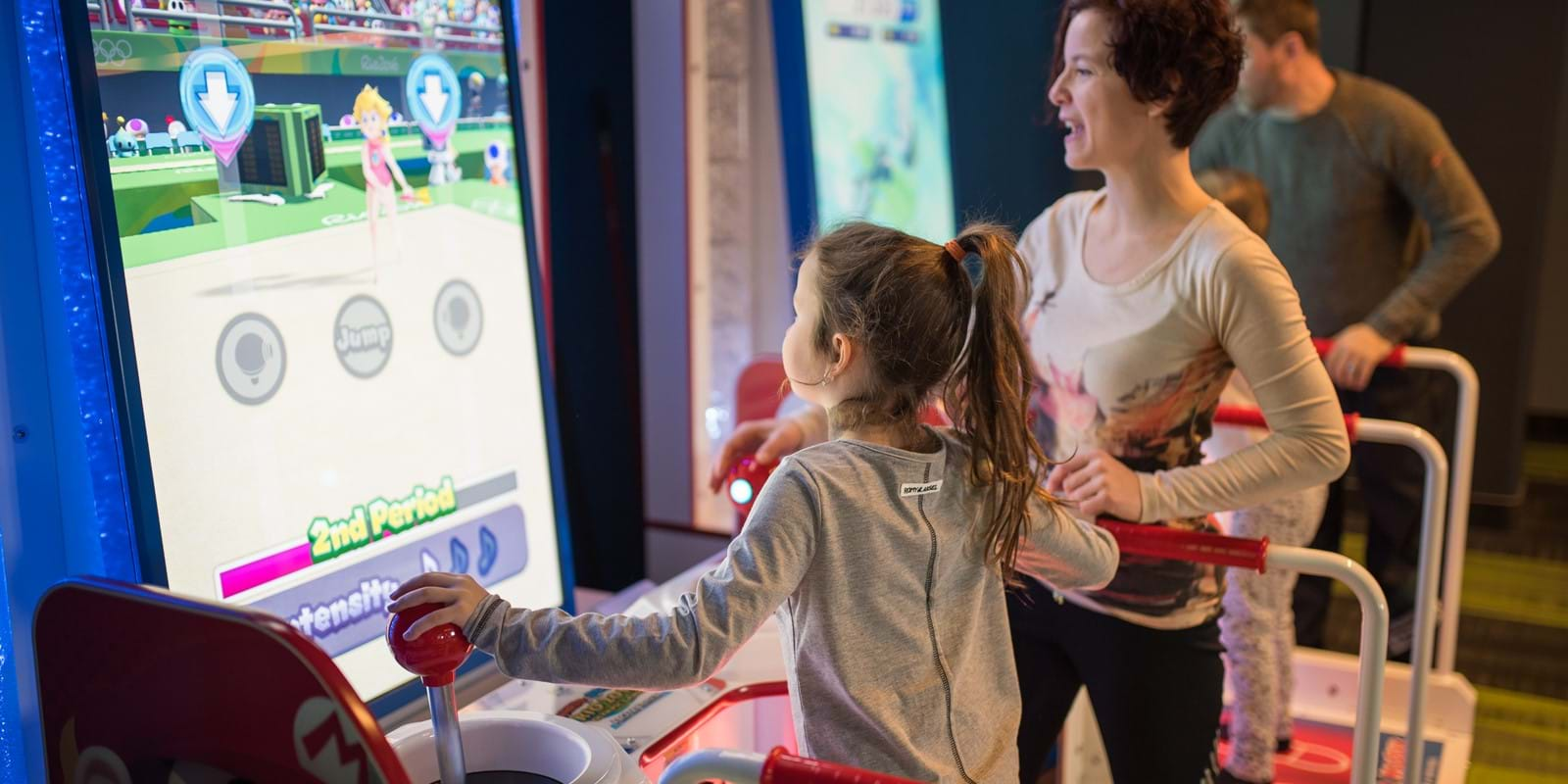 Get Ready for Awesome Fun at the Digital Games Room!
Once you step into the Digital Games Room, you'll never want to leave! There are so many games to play, it boggles the mind: car racing, pinball, basketball, hockey table, a dance floor, skill testing games...the list goes on and on! Located on the 2nd floor of Hôtel Valcartier, our Digital Games Room is open daily for the whole family! Whether you like action or sports games, strategy games or retro games you played when you were a kid, there's something for everyone. Simply pick up a chip card at the entrance to the games room, upload your desired monetary amount to the chip card and start playing!
Click here to consult the schedule. 
Good to know
10 000 sq. ft. gaming room for everyone
No gambling or lottery machines
Prepaid chip card only (paid for by cash, debit card or credit card)
Good to know
10 000 sq. ft. gaming room for everyone
No gambling or lottery machines
Prepaid chip card only (paid for by cash, debit card or credit card)