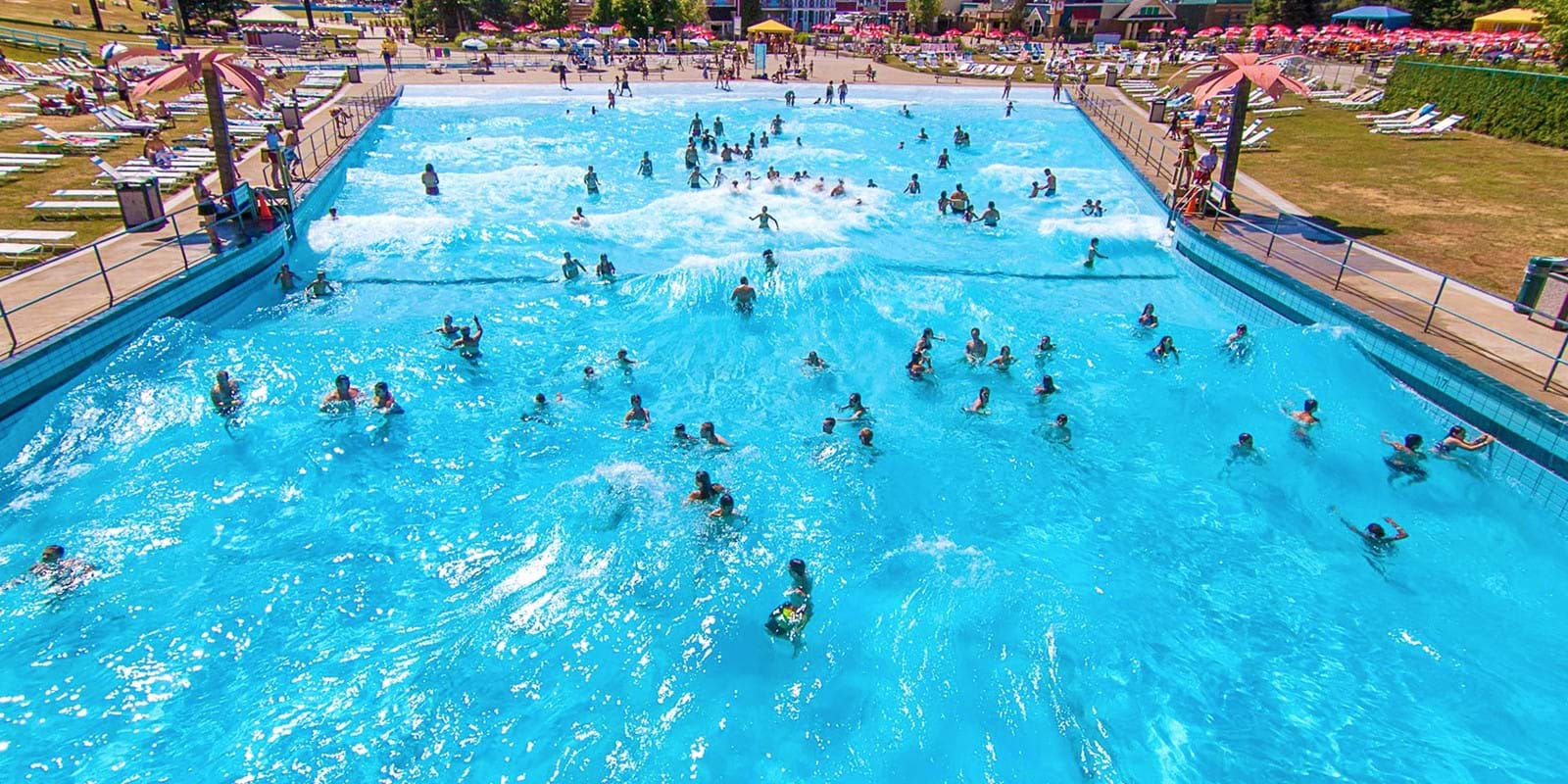 Enjoy a Wave of Fun!
The ocean is calm...until, all of a sudden, you hear the ship's horn! You hear shouts of excitement as the first waves roll out. Whether you're looking to relax in the shallow end or take on the 1.5-meter waves, you'll never get enough of this huge wave pool! With 8 different types of waves, you'll have as much fun as you would have on a day out at sea!
Safety rules
Glasses with straps are permitted.

Shallow 
Children under 1.22 m (48 in.) in height will be admitted as long as they are wearing a personal flotation device and are accompanied by an adult. Swim diapers are mandatory.

Deep
Prohibited for children less than 1.22 m (48 in.) in height. Flotation device are not allowed.



Good to know
Wave length: 91.5 meters
Wave height: 1.5 meters
8 types of waves
Good to know
Wave length: 91.5 meters
Wave height: 1.5 meters
8 types of waves