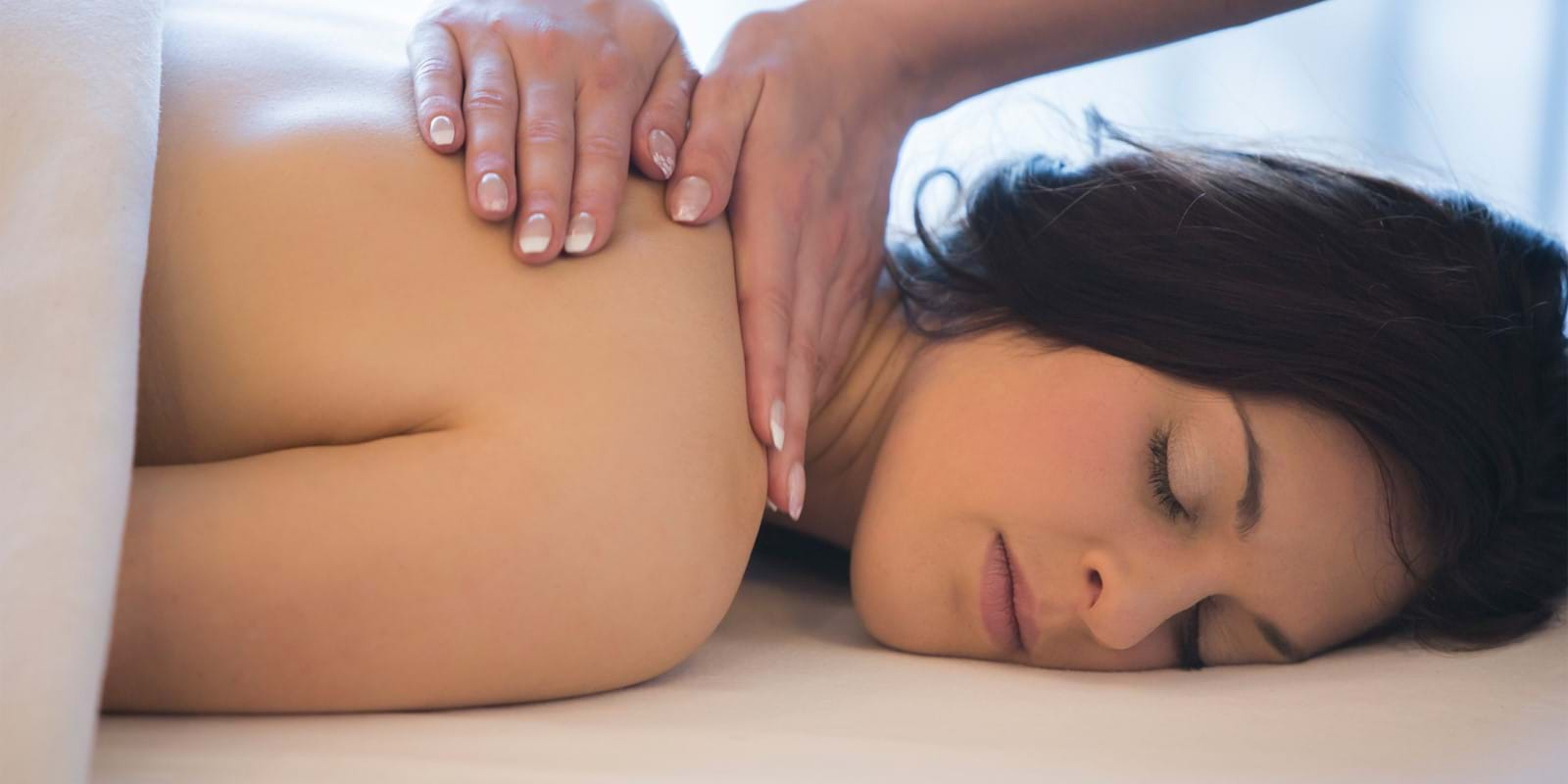 Massages
Massages offer a wide array of benefits for the mind and body. No matter what type of massage you are looking for, you will feel refreshed and relaxed after your time at Aroma Spa. For the ultimate calming experience, why not enjoy one of our packages that includes access to our thermal experience, beauty treatments and a massage.
Our Relaxing massage will calm your entire body and release all stress and tension. This massage will also stimulates blood and lymph flow and eliminate toxins. After your Relaxing massage, you'll feel rested and incredibly calm.
Length: 60 or 90 minutes
Our therapeutic massage will release muscle tension and ease pain. The massage therapist will focus on the parts of your body that are most susceptible to bad posture or stress by applying constant, but relaxing pressure. This massaged is specifically adapted to your needs and well-being.
Length: 60 or 90 minutes
Couples Relaxation Massage
This couples massage is sure to please if you are looking to relax with your partner or friend. Enjoy a soothing experience and much-deserved R & R.
Length: 60 or 90 minutes
Pregnancy means experiencing changes to the body as well as an array of aches and pains. Our prenatal massage will ease tensions to help with relaxation and pain relief so that you can continue enjoying your pregnancy.
Length: 60 minutes
*Minimum 12 weeks. Please consult with your physician prior to the massage.
This massage uses hot stones and long, gliding techniques to release muscle tension. It will help stimulate the circulation of your blood and lymph as well as boost your immune system. Surrender yourself to the contrasting sensations of relaxation and feeling invigorated.
Length: 90 minutes
Parent-child Massage (5 to 12 Years of Age)
This massage gives you the opportunity to spend some quality time with your child away from the daily hustle and bustle. You will enjoy a Swedish massage while your child will get a relaxing massage designed specifically for his or her needs.
Length: 30 or 60 minutes
Children's Massage (8 to 15 Years of Age)
This massage will calm your child's seemingly boundless energy. With light, gentle tecniques to release muscle tensions, your child will enjoy a great moment of relaxation.
Length: 60 minutes