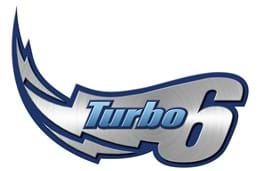 Are You a Speed Racer?
Countdown: 3, 2, 1...hang on tight to your mat as you race down head-first into the tunnel and total darkness. All of sudden, you're back in daylight and competing with 5 other riders to win the race. You're sliding faster and faster to the finish line! Will you win? One thing's for sure, you're in for a huge splash!
Safety rules: 1.32 m (52 in.) and taller are permitted. Flotation devices allowed. Glasses and GoPro cameras are prohibited. Not recommended for pregnant women, people with heart conditions or people who have claustrophobia.
Good to know
Single-rider slide: head first and on a mat
Over 60 km/h
24 meters high
6 slides