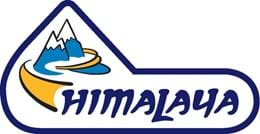 The Himalaya Will Take Your Breath Away!
Looking for some thrills and chills? Then head on over to the legendary Himalaya summit. With 4 ultra-steep and ultra-fast slides, you and your friends can reach speeds of nearly 80 km/h! When at the summit, make sure you take a moment to admire the view.
Safety rules: Children measuring 1.32 m (52 in) tall and over.
Good to know
Speeds of up to 80 km/h
4 ultra-long and ultra-fast steep slides
Inner tube slide
2 to 8 people (depending upon sliding conditions)
Good to know
Speeds of up to 80 km/h
4 ultra-long and ultra-fast steep slides
Inner tube slide
2 to 8 people (depending upon sliding conditions)